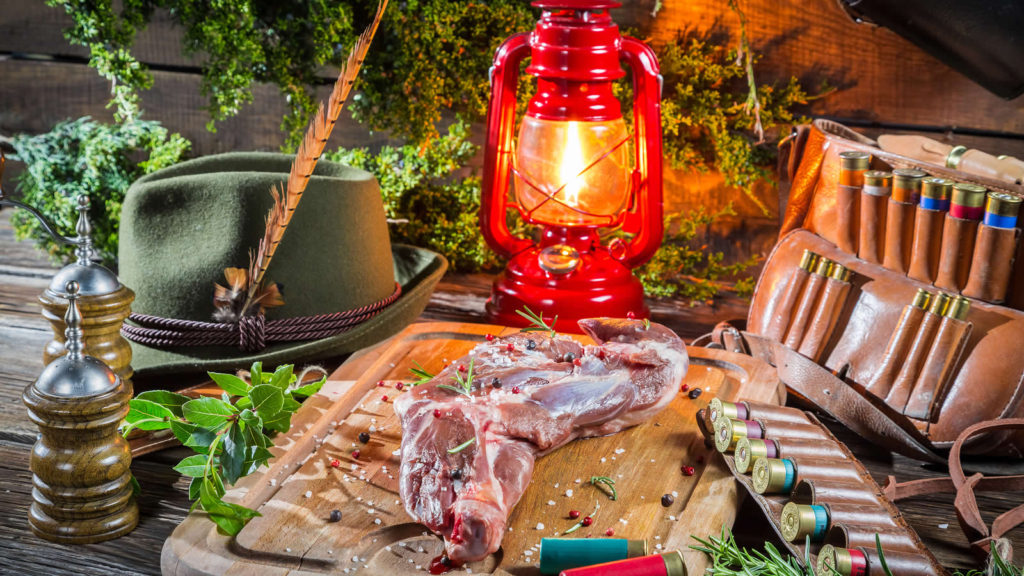 We can turn your White Tail Deer, Elk, Mule Deer, Buffalo, and all your wild game trim into sausage for all your friends and family to enjoy.
Specialty Pepper Sticks $3.99/#
• Jalapeno
• Cheddar
• Pepper Jack
• Teriyaki
• Bar-B-Que
Jim's Smoked Sausage $3.45/#
• Jim's Original Pepper Sticks
• Jim's Summer Sausage
• Polish Sausage
• Bacon
Jim's Fresh Sausage $3.19/#
• Bratwurst
• Potato Sausage
• Breakfast Sausage
• Italian Sausage
Award Winning Sausage $3.99/#
• Jalapeno & Cheddar Summer Sausage
• 10# of venison or wild game per kind of sausage
• Special order will have additional price
• Each product will be double; during the smoking process the product will lose approximately 10% to 30 % of its weight.
• There may be a $5.00/day charge for orders not picked up within 2 weeks of being notified
• Prices subject to change without notice
If you would like your wild game made into any of our choices please fill out the form below and stop in to drop off your wild game.